---
Customer Tom Said :
It was very easy to install, and it works perfectly for our needs. We wanted a screen for the front door that would allow fresh air to circulate throughout the house, without paying 400+ for a standard screen. We have an 8ft door that is hard to find a screen for, that is not custom made. This was much cheaper, and the size 38X99 worked. I ordered it on Sunday, and it arrived on Tuesday. I have added photos showing how it looks installed. I am very happy with my purchase
---
Kodak From New York Said :
Best screen yet, sturdy. Love it is white!

Love it! I have out swinging back patio doors. Works great, very sturdy. Love the tabs to help keep it closed. Wish there wher a few more on the bottom and a few more tracks. But other than that this is perfect for my needs. Nice and thick also!
---
Lenny From Arizona Said :
Worth every penny!!! Great adhesion. Don't need to even use the tacs. Little dog loves it. Large dogs know not to go through it since its not there room. Love, love, love this screen door. I bought it to fit on the outside trim on purpose since my door is metal and I did not want the magnets to stick to the side I keep closed. Awesome product. Durable. I live in Arizona so 8 months out of year I open windows 😁🐾
Feedback from airy
I don't usually do product reviews, but I am beyond satisfied with this one. I rented my current condo because of the great balcony and sea breeze. I wanted to be able to leave open my French doors and windows for constant fresh air. Then I discovered a problem...bees. I love near a nature preserve and this side of the building has a huge number of bees. They were getting blown into my home constantly and the I was having to kill handfuls of bees daily. It was awful. I didn't like the look of most of the screens or they didn't fit. These were a perfect fit and are white so they blend. I was afraid that they would be ugly, but they are practically invisible. Best purchase in ages!
Feedback From Toronto
Works like magic

This was surprisingly amazing. Very easy to install. It actually opens and closes like magic. Perfect fit for our double door. Don't even need a hand to open. Simply walk in and out and it shuts behind you. We about to get another one for downstairs. Highly recommend. It's just about half an inch shorter so we adjusted the welcrow on both sides so magnets touch each other.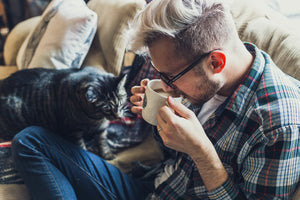 Blog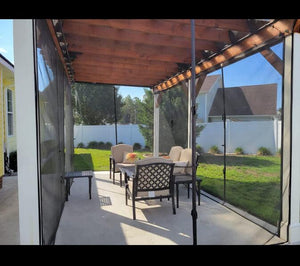 I had a custom-built pergola installed a few years back but decided I wanted screening around it so I could enjoy the evenings without the bugs. I first tried some...
          Health needs      As a door curtain, it can block mosquitoes, insects, noise and dust.    Confidentiality and Privacy.  As a family, no one wants...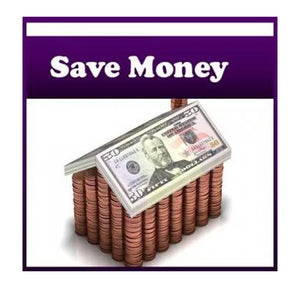 Welcome to Fowong custom magnetic door curtain shopping mall We have prepared some discount codes for customers I hope it can help you save money and custom  satisfactory screen mesh :...